TOP RATED JOURNAL OF NATIONAL REPUTE


Govt. Registered, Refereed, Peer Reviewed, Multi-Disciplinary Research Journal
_____________________________________________________________________
Registered with Registrar, Newspaper of India
RNI-JHAENG/2013/53159 ___________________________________________________________________
7 Years :: 31 Issues :: 400 Research articles

Office: 62, Block No-3, Shastrinagar, Kadma, Jamshedpur, Jharkhand,Pin-831005, Email-editorjrr@gmail.com, Ph.09334077378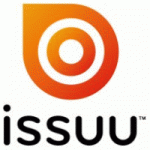 EDITORIAL BOARD
( For more details click Here.)EDITORIAL BOARD
EDITOR –IN –CHIEF
Dr. Mithilesh Kr Choubey,President, Gyanjyoti Educational & Research Foundation, 62, Block No.3, Shastrinagar, Kadma, Jamshedpur, Jharkhand, Ph: 09334077378, Email- editorjrr@gmail.com.
MEMBERS OF THE EDITORIAL BOARD
Dr. Shukla Mahanty –Vice- Chancellor, Kolhan University, Chaibasa,West Singhbhum , Jharkhand, India.Email: principalshukla@yahoo.co.in
Dr. Neha Tiwari,Prof –in-Charge, Dept of Mass Communication & video Production, Karim City College, Jamshedpur, Jharkhand.:
Email:nehatiwarikcc@gmail.com
Prof. Vijay Bahadur Singh,ept. of Commerce, Ranchi University, Ranchi, Jharkhand,Email:
Dr. Vijay Kumar 'Piyus'Dept Of Hindi, Jamshedpur Co-operative College, Jamshedpur,Email:
Dr. Sanjiv Chaturvedi,Dpty Director, Dept. of Higher Education Govt. of Jharkhand, Email:sumandoranda1962@gmail.com
Dr. Sanjive Singh,Assistant professor, Jamshedpur Co-operative College, Jamshedpur, Jharkhand. Email:drsanjeev07@gmail.com
Krishna Kumar Choubey,Sashwat Infotech, Jamshedpur, Jharkhand.
NATIONAL RAFREE
Dr. Hanuman Prasad Sharma, Pro- Vice Chancellor, Sidho- Kanho University, Dumka, Jahrkhand, Email:hanumanpdsharma@yahoo.co.in
GUIDELINES FOR AUTHORS
Jamshedpur Research Review( JRR) welcomes research articles on issues of current interest in Socio-Economic Development, social sciences, commerce and Management. We publish empirical papers, review papers, executive experience – sharing, book-reviews. All the Research Paper/ Book Reviews under consideration are peer reviewed by two persons anonymously. The authors are given one printed complimentary copies of the journal. All submissions and related correspondence should be addressed to: 
The Editor
Jamshedpur Research Review c/o Gyanjyoti Eductaional and Research Foundation Trust
62, Block No-3, Shastrinagar, P.O Kadma, Jamshedpur, Jharkhand India
Tel.:+ 09334077378t. 209)
Fax: +91-657-2226693
Mobile: +918969602570
Email:editorjrr@gmail.com
Click the following link for details information
Jamshedpur Research Review is committed to engage in the work of enhancing quality and value based higher education. One avenue to pursue this goal is publication of our quarterly journal,Jamshedpur Research Review (JRR). In order to maintain its quality and standard, the Editorial Team has come up with an ethical policy. This policy is applicable to all partners in the journal production and publishing process, i.e. authors, reviewers, and editorial team
Authors should agree to this ethical code before submitting their contribution.
Click the following link for more information
https://jamshedpurresearchreview.com/ethical-policy-of-jamshedpur-research-review/
Contact Us:
Editor, Jamshedpur Research Review, 62, Block-3, Shastrinagar, Kadma, Jamshedpur, Jharkhand, Pin-8831005, Phone:09334077378, E-mail: editorjrr@gmail.com